Crisp, New Imagery for Canterbury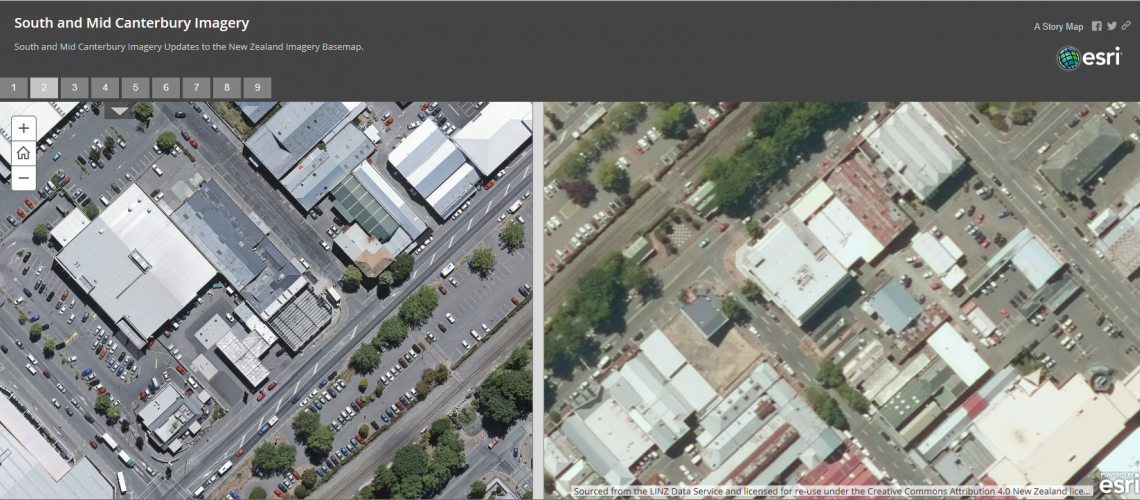 Crisp, New Imagery for Canterbury
---
Earlier this year we updated the NZ Imagery Basemap to add some fantastic detail to both Urban and Rural Mid and South Canterbury. This is part of the ongoing work done by Land Information New Zealand and their collaboration with councils and other public bodies to capture fresh, high resolution imagery and make it available under creative commons licencing.
The imagery is live in our basemaps already and will be coming to the global Esri Basemap shortly too. However we are so excited to show off the imagery and we have created an ArcGIS StoryMap to highlight these updates which can be viewed here.
The great thing is that these imagery updates will just continue to roll out and so in the near future we will be incorporating updated imagery for Marlborough, Gisborne and Tauranga. Watch this space for more updates.
View all blog posts