Eagle Tech Update - Recording & FAQs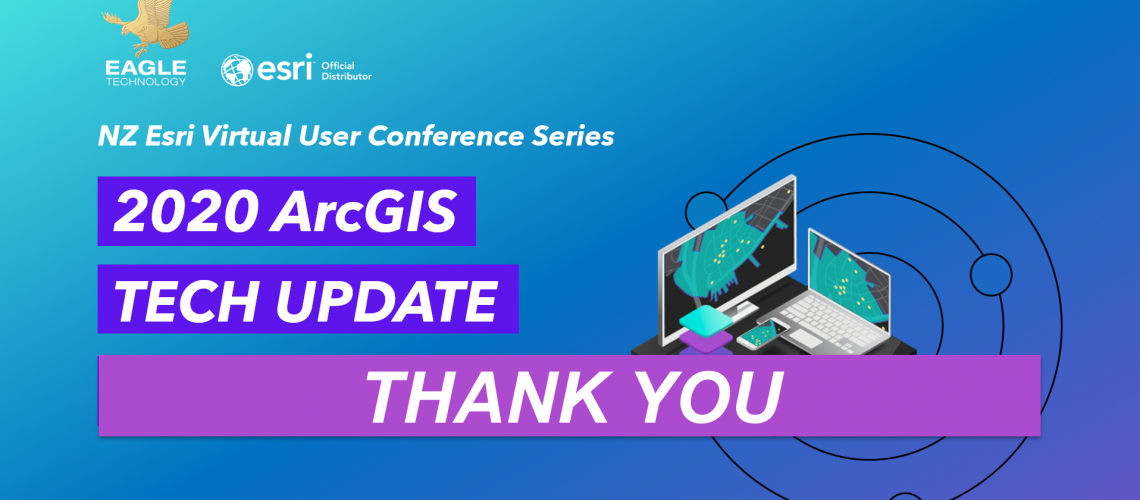 Eagle Tech Update - Recording & FAQs
---
Thank you to everyone who joined us for last week's technology update which kicked off the 2020 Virtual User Conference (#NZVUC) series. The team enjoyed being able to present some of the latest ArcGIS technology to almost 500 of you across New Zealand and the South Pacific. We've got some more for you too...
We also wanted to follow up by bringing you a link to the Webinar recording as well as our list of FAQs based upon the questions we got during the session.
Also, check out this page for the dates and topics for the rest of the #NZVUC series including the ability to register for all of these for free.
Finally, remember you can also check out Eagle's own Free Technology Webinars as well as looking at our upcoming instructor-led training which is now being run virtually on our Eagle learning website.
Looking forward to catching up with you virtually or face-to-face as soon as is possible.
View all blog posts