A final wrap-up for NZEUC 2019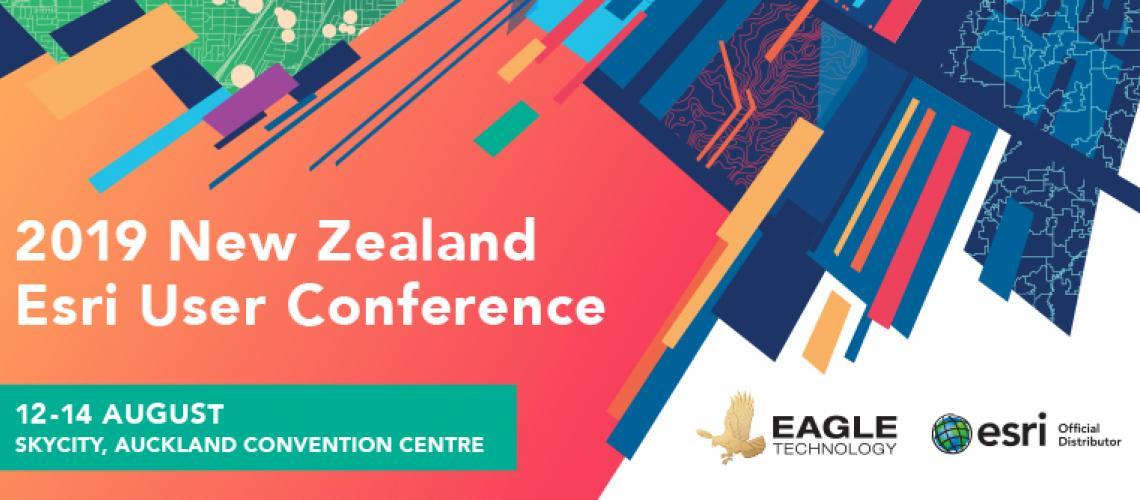 A final wrap-up for NZEUC 2019
---
It was great to see so many of you at last month's NZ Esri User Conference, some of you first-timers as well as many familiar faces. For those who attend each year, you will have noticed how our numbers are growing, reflecting the increasing use of geospatial technology. For those who could not make it, we have included some of the highlights below...
Esri & Eagle Plenary Presentations
Below is a link to videos of the main Day 1 Plenary Technical Demonstrations:
2019 NZEUC Plenary Videos
User Presentations
Thanks to all the presenters who go above and beyond to share their work at the conference, there were so many Great User Stories told that we wanted to share as many as we could - see the below link to those which we can make publicly available:
2019_NZEUC Users Presentations
Competition Winners
Congratulations again to the winner of the Storymap Competition, Elizabeth Butcher from EOS Ecology. Her "Engaging Kids Where They Learn" StoryMap won over the Judges and her seat is booked to the 2020 Esri UC in San Diego.
Congratulations also to Quenten Higgan from AsureQuality who won the inaugural Best Presenter Award and a day charter for six on Eagle Magic, a 42' Riviera out of Westhaven, Auckland.
Feedback & NZEUC 2020
Thank you to everyone who filled in our conference surveys, we've been reviewing the content and will build on this for NZEUC 2020.
This was our final year at SkyCity as the convention centre is retired ahead of the New Zealand International Conference Centre opening in 2021. A new venue is being confirmed for 2020, and we'll let you know soon.
Thanks again to eveyone for making it an amazing event!
The Eagle & Esri teams. 
View all blog posts