GALoP-X 2020 Summer Open for Students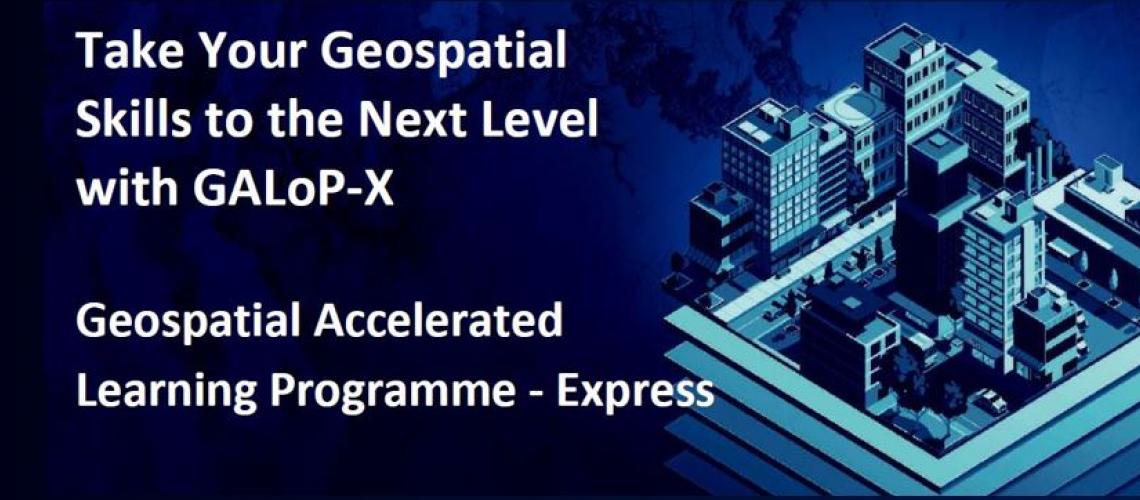 GALoP-X 2020 Summer Open for Students
New Zealand's Geospatial Accelerated Learning Programme Express is Open.
---
Eagle Technology taking applications for the GALoP-X 2020 Summer.
Starting on the 17 Feburary 2019, this is the 5th intake for the Geospatial Accelerated Learning Programme (GALoP) programme with the express 6 week version designed to condense the key leanings and skills needed to either kick start or re-invigorate a GIS career. Alongside the hands-on technical skills, the course provides overviews of key areas such as solution architecture, project management, business cases as well as a greater understanding of the various ways in which geospatial can be applied to problems in the real world.
GALoP-X is taking applications from both organisations and individuals:
employers looking to fast-track their staff into highly productive roles,

individuals making the transition from education to a GIS career; or 

experienced individuals making a change from another area to a GIS-focused career.
Some of the key benefits include:
Gaining hands-on technical skills to increase productivity and innovation 

Building experience with the latest Esri and Esri-related technology

Fast-tracking geospatial capability

Developing skill sets to undertake a greater variety of work

Gaining insights into best practice and how to successfully deliver geospatial projects in-house

Equipping attendees with skills to help manage work more effectively and efficiently

Gaining a competitive edge with training on the latest technology

Investing in either your own or your team's career development

Assisting in the promotion of either your organisation or yourself as an employer / employee to be sought out 

Growing your or your organisation's geospatial network
For more information on the programme - see the detailed programme.
The GALOP-X 2020 Summer programme commences on 17 February 2020 for 6 weeks at the Eagle offices in central Wellington.
To start GALoPing contact us on galop@eagle.co.nz
View all blog posts