GIS Champions Upskill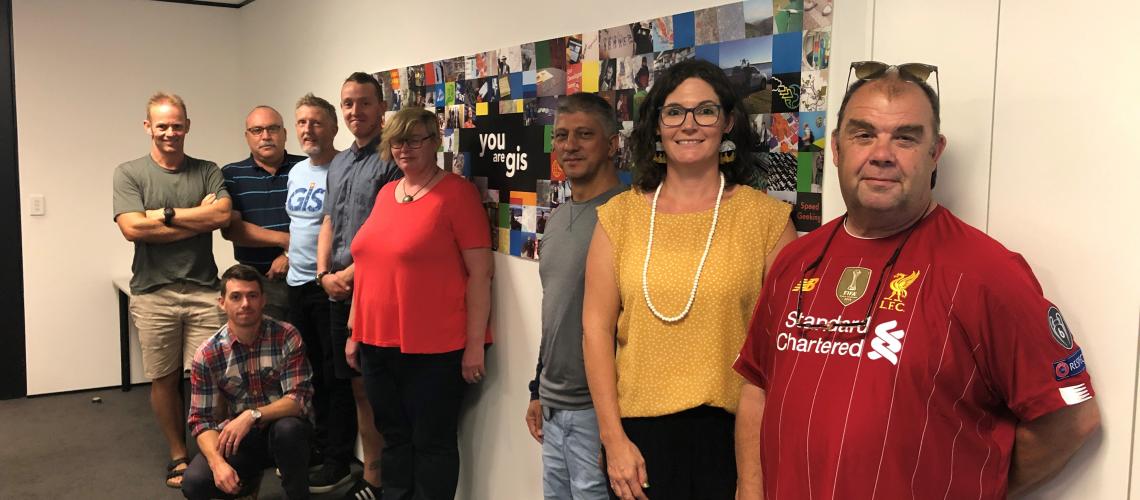 GIS Champions Upskill
Inspiring our future geospatial professionals - GIS Champions as part of the Geography Network of Expertise (by teachers for teachers)
---
On Friday 6 March, 12 teachers from around New Zealand descended on Wellington to upskill in geospatial for two days so they could return to their regions to champion GIS in their own schools and other schools in their region.
We had representatives from:
Auckland
Waikato
Bay of Plenty
Taranaki
Wellington
West Coast / Nelson / Marlborough
Otago / Southland
The upskilling ranged from:
ArcGIS Online account administration to
moderation of the GIS standards in geography to
hearing from Land Information New Zealand (LINZ) and the Department of Conservation (DOC) about what they do and how the data they provide or projects they have worked on could be used in the classroom to
sharing what they have already taught with GIS in the classroom to
planning professional development sessions for other teachers in the regions
It was an amazing two days and as always I was awed by the passion these teachers have for teaching and inspiring their students. It is through the hard work of teachers like our GIS Champions and other geography teachers around New Zealand that we will see more and more students heading to university to pursue study for a career in the geospatial industry.
If you would like to know more about what the GIS Champions do – keep an eye on the New Zealand Board of Geography Teachers newsletter as some of their work will be highlighted there throughout the 2020 year.
You will see that there are some notable gaps in our regional GIS Champions. They are the Far North, Hawkes Bay and Canterbury. Please let gisinschools@eagle.co.nz know if you know of Geography teachers in these regions who might be interested in taking up the GIS Champions role.
View all blog posts