LocalMaps 2.0 is here!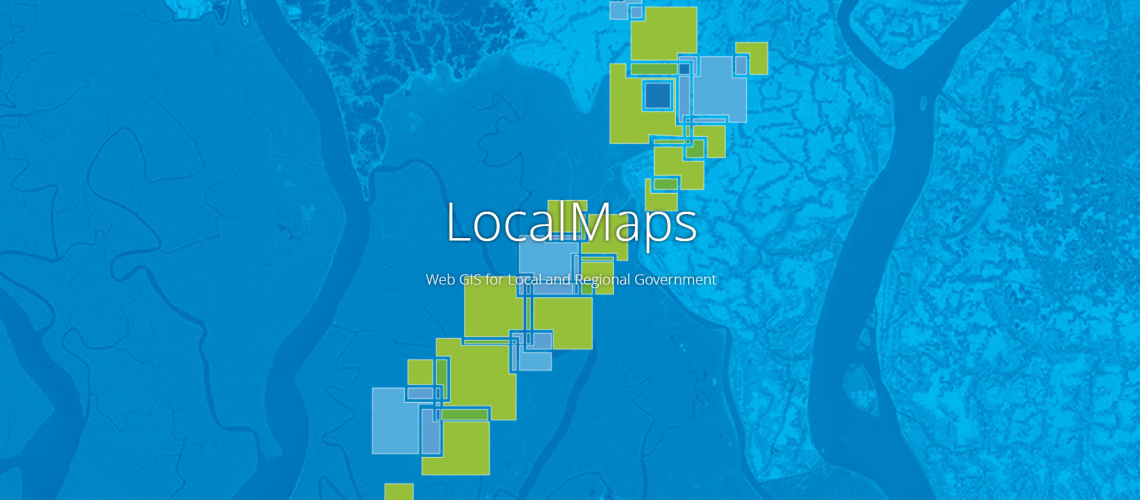 LocalMaps 2.0 is here!
---
As our major release for the year, 2.0 is filled to the brim with new features, greater administration capabilities and various UI enhancements. Scroll down to see some of the key updates.
NOTE: the below is an overview of key features in this release. Head to our LocalMaps Community page to see the full release notes and resolved issues list for Version 2.0. https://community.esri.com/groups/localmaps-nz 
Viewer
With Version 2.0 we have enhanced several of the existing widgets, brought in the Add Data widget and in some cases updated widgets with Esri's OOTB tools.
Widget updates:
Select
Updated to Esri's OOTB Select tool however, administrators can now additionally enable Advanced Select tools for selection by attribute and / or feature.
Draw / Measure
Leveraging the best of both tools, LocalMaps has combined the OOTB Esri Draw and Measure widgets into one powerful tool. Users now have interactive measurements shown whilst tracing line/shape, the option to include bearing measurements, a fixed radius and line segment lengths.
Zoom to Point
Capture and convert coordinates – NZTM, NZMG, WGS84
Switch Map
Filter map to switch to using tags or titles
Basemap & Share widgets
Updated to Esri OOTB
NEW - Add data
Add data from an ArcGIS online group, file or UR
NEW - Widget Help
Users can now see step by step how to use a widget in LocalMaps by clicking the info icon located in the top right of the widget header.
Coming soon! Check out the Eagle Youtube Channel for full "how-to" video for LocalMaps Widgets.
LocalMaps Theme for Web AppBuilder
This release now includes a new LocalMaps Custom theme for Web AppBuilder for ArcGIS. This gives organizations the flexibility to build their own Web Apps, bring in specific widgets outside of the core LocalMaps widgets while maintaining the consistent styling of the LocalMaps viewer.
Head to the LocalMaps Community page to find out how to build your own LocalMap with Web AppBuilder
Administration
The LocalMaps administration tools continue to grow giving you even greater flexibility when configuring your LocalMaps site. Below are some of the key new tools and enhancements.
NEW sections:
Hilltop
Hilltop software is used in New Zealand by regional councils, electricity companies and consulting engineers for storing and analyzing environmental data. The new Hilltop section in LocalMaps allows you to pull data from Hilltop Server and create a new hosted feature layer to view and query in your webmaps and web applications.
Feature Queries
LocalMaps Feature Queries give you the ability to view additional information about a property that doesn't exist on the layer itself. Essentially, you are creating a related record on the fly and then displaying this information in a layer's popup.
Analytics
This section lets you quickly and simply see how people are using LocalMaps, what maps are most popular, what widgets are most popular and who are your heavy users.
Reporting
Dynamic text reports

Dynamic text reports allow you to use placeholders with specific syntax that the LocalMaps reporting engine understands. When a report is then generated, LocalMaps will replace your placeholders with real values and give you a nice printable document back. 

Datasources

Add SQL or Oracle Databases
Add Hilltop Servers

Maps & Apps (Previously Maps tab)

Web apps can now be feature maps too
Click on Map thumbnail to launch viewer directly from Admin
Assign a Widget to open on map launch
Order how widgets appear in the map toolbar
Set map to be default e.g. the viewer URL will go to this
Enable the Advanced Select Widget
Watch and learn
Coming soon! Keep an eye on the Eagle Technology Youtube Channel for full "how-to" video for the LocalMaps Viewer and Administration .
The LocalMaps Team - Dec 2017
View all blog posts