The Next Generation of NZ Basemaps are Here: Vector Basemaps in NZTM!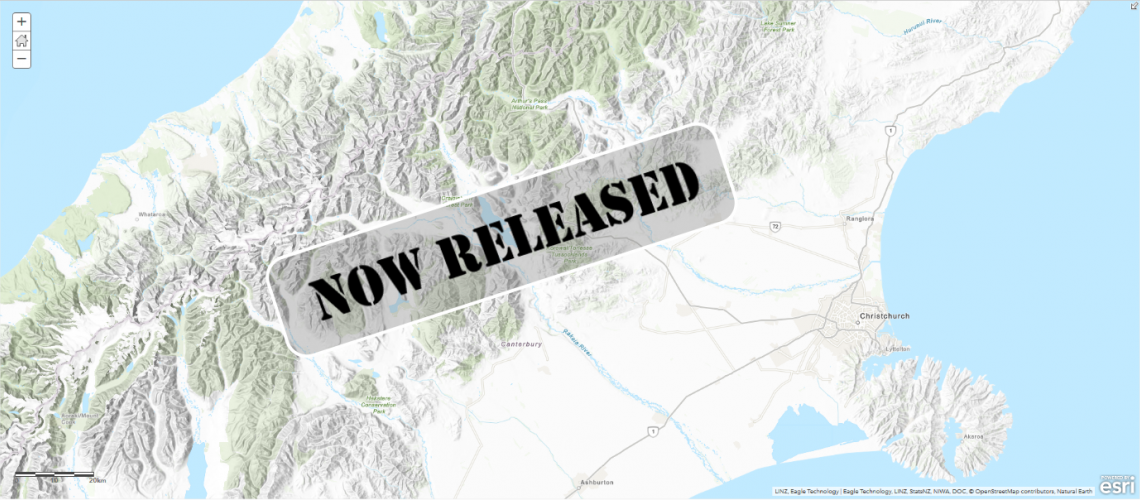 The Next Generation of NZ Basemaps are Here: Vector Basemaps in NZTM!
---
Following two beta versions earlier this year, we are now very excited to announce that the full version of the new NZ Topographic Basemap is now released.
This is the first of our next generation of Basemaps: Vector Basemaps, which are cached and delivered as vector tiles and are rendered client-side based on a style file that is delivered with the vector tiles. Like all of our existing NZ Basemaps which it complements, the new Basemap is delivered in the NZTM projection and will align with your NZ data.
You can find the new Basemap layer and the associated WebMaps along with versions which include hill-shading in this group (we recommend joining this group as we will be adding all of the new vector styles to this group also) as well as this nice StoryMap.
The NZ Topographic Map's style is based on the World Topographic map from Esri and is a great way to enhance your existing and new maps. Early in the new year, we will also be releasing more styles as vector Basemaps like the Canvas maps, Navigation map and a hybrid style that can be overlaid with the NZ Imagery Basemap.
New to Vector Basemaps? Check out some background information below...
Why use Vector Basemaps?
Vector Basemaps have some significant benefits over raster Basemaps:
Crisp - Because vectors are delivered to the client, the Basemaps always look crisp, also on high resolution devices and down to the lowest zoom level.
Labels - More and more apps allow for map rotation. With vector Basemaps, your labels will rotate with the map, making them easy to read regardless of the bearing of your map.
Size - Vector Basemaps are a fraction of the file size of raster Basemaps. This makes it easier to take the maps offline. Taking the whole of New Zealand offline is now easily possible. To support this, we will start sharing the vector tile packages that can be used to be side loaded onto your mobile device or to be used in Mobile Map Packages where you can combine the Basemap with your own data and take everything offline.
Style - A great benefit of vector tiles is that they give you the ability to style the Basemap to meet your cartographic needs. This can include turning layers off that you do not require, changing the symbology of features, change the font and appearance of labels or changing the visibility range of select layers. Once you are satisfied with your changes, you can save the edited style to use as a Basemap in your maps and apps.
NB To make it easier to change the style of a vector Basemap, Esri has released the Vector Style Editor that gives you a nice user interface to change the style of any vector Basemap. You can access the Vector Style Editor from the ArcGIS Online Map Viewer or you can start it from here. See this blog post on the Vector Style Editor for more information.
How to use Vector Basemaps in your Organization?
By default, your organization uses a Basemap gallery set by Esri. You can configure your Basemap gallery if you have administrator privileges in your organization. For example, you can combine raster and vector Basemaps, Web Mercator and NZTM Basemaps or you can create a completely custom Basemap gallery with custom Basemaps (e.g. authored by you), Eagle Basemaps and Esri's Basemaps. A good blog about how to configure the Basemap gallery for your organization can be found here.
The existing Eagle Basemaps are incredibly popular and we think our new Vector Basemaps will be even more popular so go make some awesome WebMaps and as always we really value your feedback at livingatlas@eagle.co.nz.
References
View all blog posts