NZ Esri Young Scholar 2018 announced!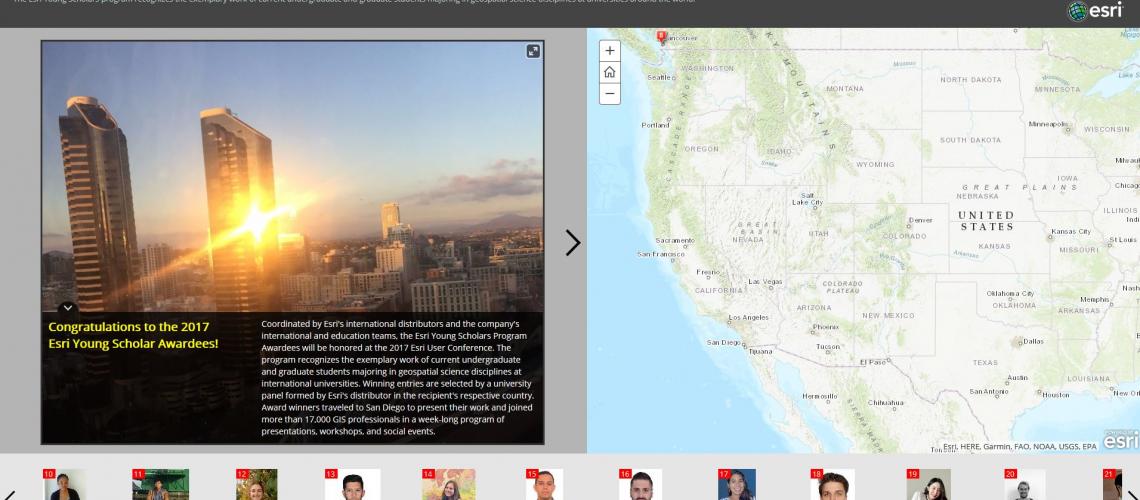 NZ Esri Young Scholar 2018 announced!
The Esri Young Scholar Award is about recognising the very best GIS students around the globe. Every year, Esri's global partners nominate 25 university students for excellence in relation to a GIS project. These projects include comprehensive research papers, software development, impactful maps, and apps that promote education, conservation, disaster response, and urban planning.
---
NZ Esri Young Scholar Award 2018 – Winner
This year Eagle Technology had the honour of reviewing some really outstanding work from NZ students at universities across the country.
This process resulted in a fantastic winner. It is with pleasure that Eagle Technology announces Daniel Surkalim of The University of Auckland as the Winner of the NZ Esri Young Scholar Award 2018.
To recognise this achievement, Daniel will be attending the Esri Education Summit and Esri User Conference in San Diego in July 2018. We look forward to hearing Daniel's reflections on the summit and conference on his return.
Daniel's project entitled Vehicles of Health Inequities focused on population health which is an area of geospatial that is slowly developing in New Zealand. Daniel explored the relationship between life expectancy and living near major Auckland public transport hubs. While Daniel's study found that there was no relationship between these two items, he was able to discover several new lines of enquiry that will be able to be explored further in the future which will be able to inform future planning and decision making in a spatial context in Auckland as it becomes a "smarter" city. ArcGIS provided the platform for Daniel to undertake his research into this innovative area of geospatial study.
Eagle Technology would also like to acknowledge Daniel Exeter, Daniel Surkalim's lecturer and supervisor, for his tireless work enabling population health research through the use of geospatial technology in New Zealand and empowering Daniel to complete his study.
Thank you to all the other young scholars who applied for the NZ Esri Young Scholar Award in 2018. Your submissions were of the highest standard and made the judge's job in choosing the best project very difficult.
View all blog posts