NZ Esri Young Scholar 2019 announced!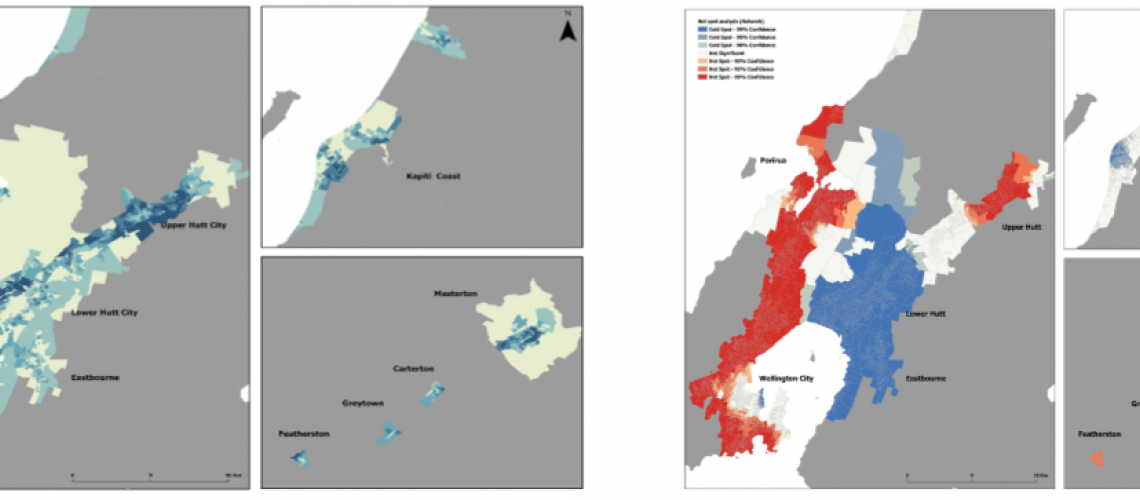 NZ Esri Young Scholar 2019 announced!
The Esri Young Scholar Award is about recognising the very best GIS students around the globe. Every year, Esri's global partners nominate 25 university students for excellence in relation to a GIS project. These projects include comprehensive research papers, software development, impactful maps, and apps that promote education, conservation, disaster response, and urban planning.
---
NZ Esri Young Scholar Award 2019 – Winner
It is with great pleasure that Eagle Technology announces Rose Mwipiko of Massey University as the Winner of the NZ Esri Young Scholar Award 2019.
To recognise this achievement, Rose will be attending the Esri Education Summit and Esri User Conference in San Diego in July 2019. We look forward to hearing Rose's reflections on the summit and conference on her return.
Rose's project entitled An exploration of the effects of the Built Environement on Depression in the Wellington Region focused on public health which is an area of geospatial that is slowly developing in New Zealand. Rose explored the relationship of walkability and mental health amongst adolescents in the Wellington Region. Rose's study demonstrated an association between walkability and symptoms of depression in adolescents and demonstrated that a walkable neighbourhood may help to reduce depressive symptoms. Further research is required to test the walkability model with measures of depressive symptoms in rural and ethnically diverse locations. The findings presented in Rose's research have implications for clinicians and policymakers. Rose suggests that future research should aim to determine if neighbourhood-level interventions based on characteristics of the built environment might improve health outcomes in adolescents. ArcGIS provided the platform for Rose to undertake her research into this innovative area of geospatial study.
Thank you to all the other young scholars who applied for the NZ Esri Young Scholar Award in 2019. Your submissions were of the highest standard and made the judge's job in choosing the best project very difficult.
View all blog posts