NZ Spatial Excellence Awards 2019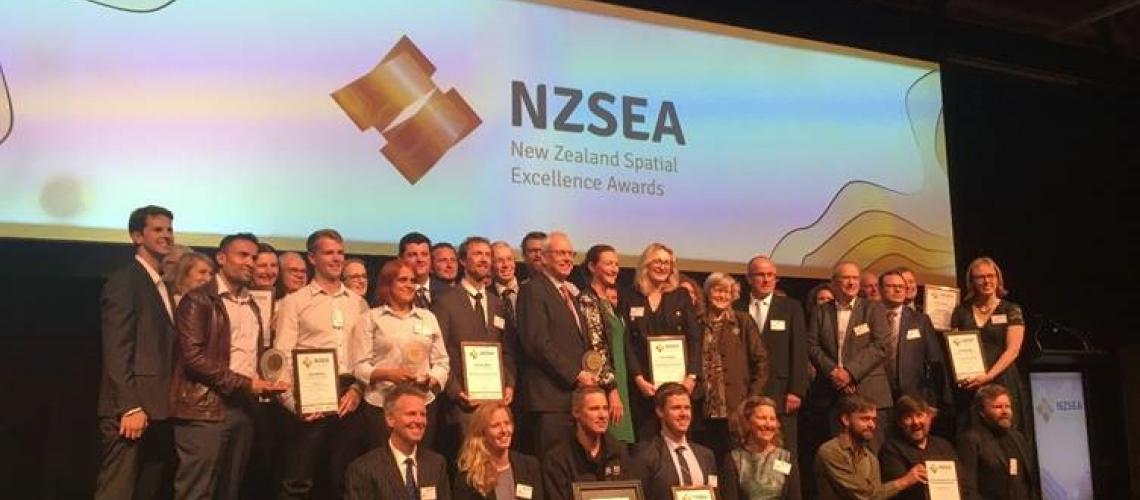 NZ Spatial Excellence Awards 2019
---
It was fantastic catching up with so many of you last week at the New Zealand Spatial Excellence Awards and great to see how well the industry is doing.
It is also vital to acknowledge the individuals and organisations making such valuable contributions to our industry - here at Eagle we're especially proud of those within our team involved with or receiving awards.
Claire Thurlow was announced as the winner of the Educational Development Award for her amazing efforts with the GIS in Schools programme. A demonstration of this programme's success is the fact that as of last week, there are now 250 schools using ArcGIS Online to teach GIS in the classroom – well done Claire! 
Another one of the team who was part of the winner's circle is Ed Cook - a member of the NZGIS4EM Committee which was represented on the night by Ed along with Susan Shaw from LINZ, Kate Waterhouse from BoPRC and Craig McAlpine from FENZ. The NZGIS4EM is a group made up of individuals from well over one hundred different organisations from across NZ, all using GIS to better prepare for, and respond to emergencies. The group received the People and Community organisational category award for their vital role in responding to events such as the Pigeon Valley Fire, and to top it off they were also declared as the winners of the Supreme Award for 2019 – an outstanding achievement for the NZGIS4EM team.
Congratulations to all the winners and nominees for 2019 - keep up the awesome work!
View all blog posts