Show off Great ArcGIS Work at the 2019 NZ Spatial Excellence Awards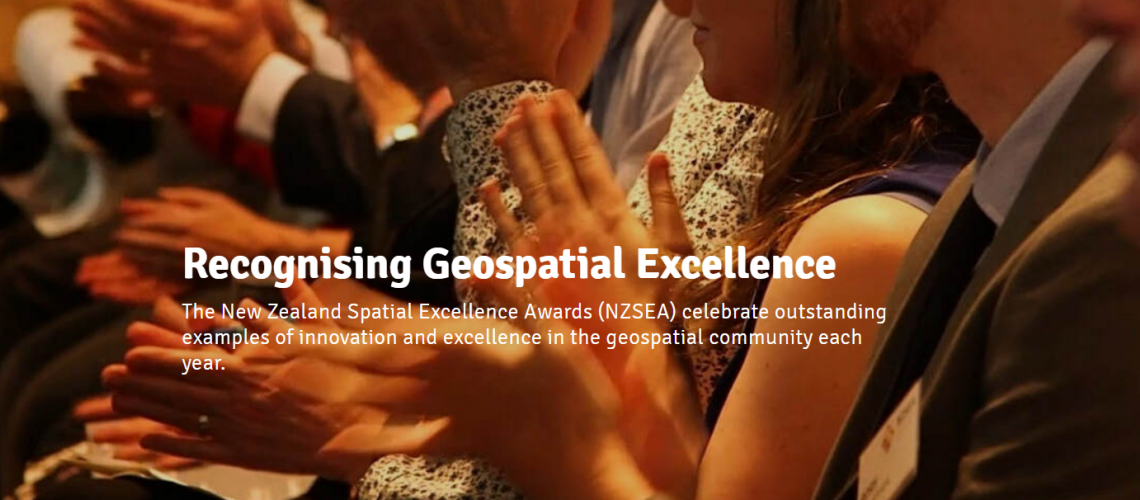 Show off Great ArcGIS Work at the 2019 NZ Spatial Excellence Awards
---
What have you been working on in the last year? Think you'd like to show it off a little bit to the wider world?
Or maybe you've been admiring others work and think that this is worthy of greater recognition.
The NZ Spatial Excellence Awards are a great way to celebrate excellence with Geospatial tools, data and skills. They are open for entries now and are completely free to enter.
There are six individual awards and six organisational awards open for entry, with the judges also selecting a Supreme Award winner from the organisational entries.
We know that many of are doing great work and we think that this is the chance to show (just a little bit).
Finally, if you truly have the wider world in your sights then remember that all NZ winners go on to compete in the Oceania Regional Finals in 2020.
Entries close 30 June 2019 – Good luck!
Learn more and enter online at teh NZSEA Website: https://www.nzsea.org/
View all blog posts