Updates to the New Zealand Imagery and Elevation layers (May 2022)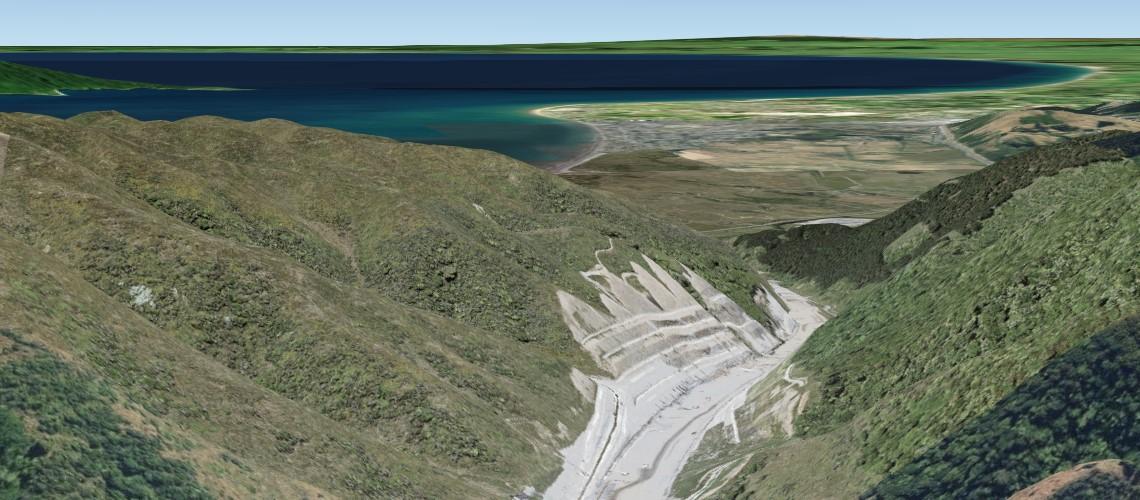 Updates to the New Zealand Imagery and Elevation layers (May 2022)
---
Since the start of the year the New Zealand Imagery, the New Zealand Elevation and the New Zealand Hillshade layers have received new data updates. This blog post gives an overview of the recently added datasets.
New Zealand Imagery basemap
The NZ Imagery basemap is made up of the best available public Imagery data and contains high resolution imagery for most parts of New Zealand. The following datasets have been added this year:
Christchurch Urban 2021 5 cm resolution
Tauranga Urban 2022 10 cm resolution
Ōtorohanga Urban 2021 10 cm resolution
Auckland Rural 2022 7.5 cm resolution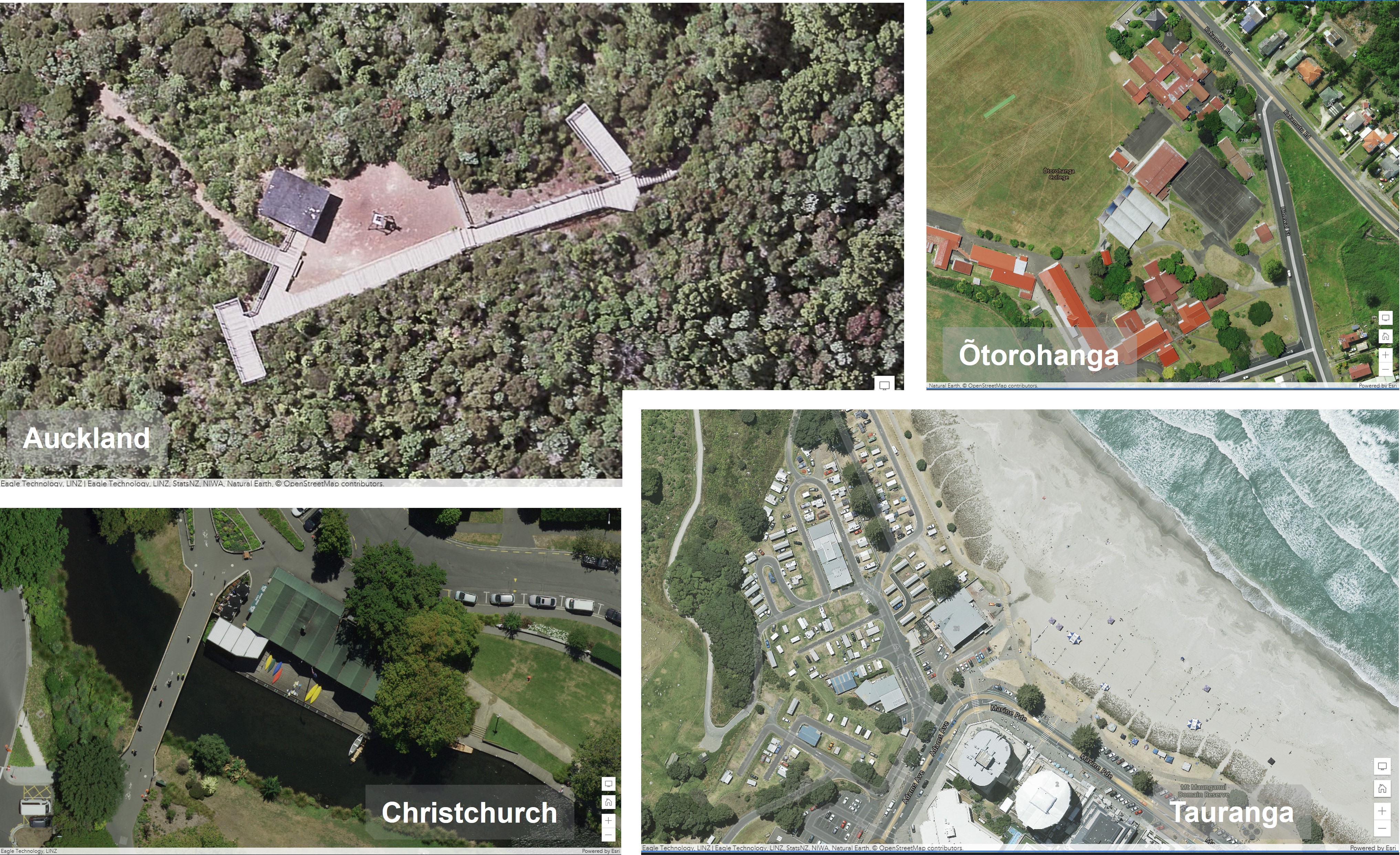 You can find the NZ Imagery basemap in ArcGIS Living Atlas. Last year we have also released a vector basemap reference layer in NZTM that is designed to be overlaid on the NZ Imagery basemap. We also have a NZ Imagery Metadata layer available to shows what datasets are in the Imagery basemap. Currently it shows all the datasets that are used to build the basemap, because there is a lot of overlap on the imagery, we are working on an updated version of this layer to show what datasets are shown in the basemap.
New Zealand Elevation layers
Lots of LiDAR is being captured currently in New Zealand and a couple elevation datasets have been released this year already. These datasets are being added to both the NZ Elevation layer and the NZ Hillshade layer.
The NZ Elevation layer is designed to be used in 3D maps and apps as a base layer to visualize the terrain. The NZ Hillshade layer is designed to be used with the NZ Topographic Relief basemap to give more context about the terrain.
The datasets that have been added this year so far are:
Kapiti Coast 2021
Hutt City 2021
Taranaki 2021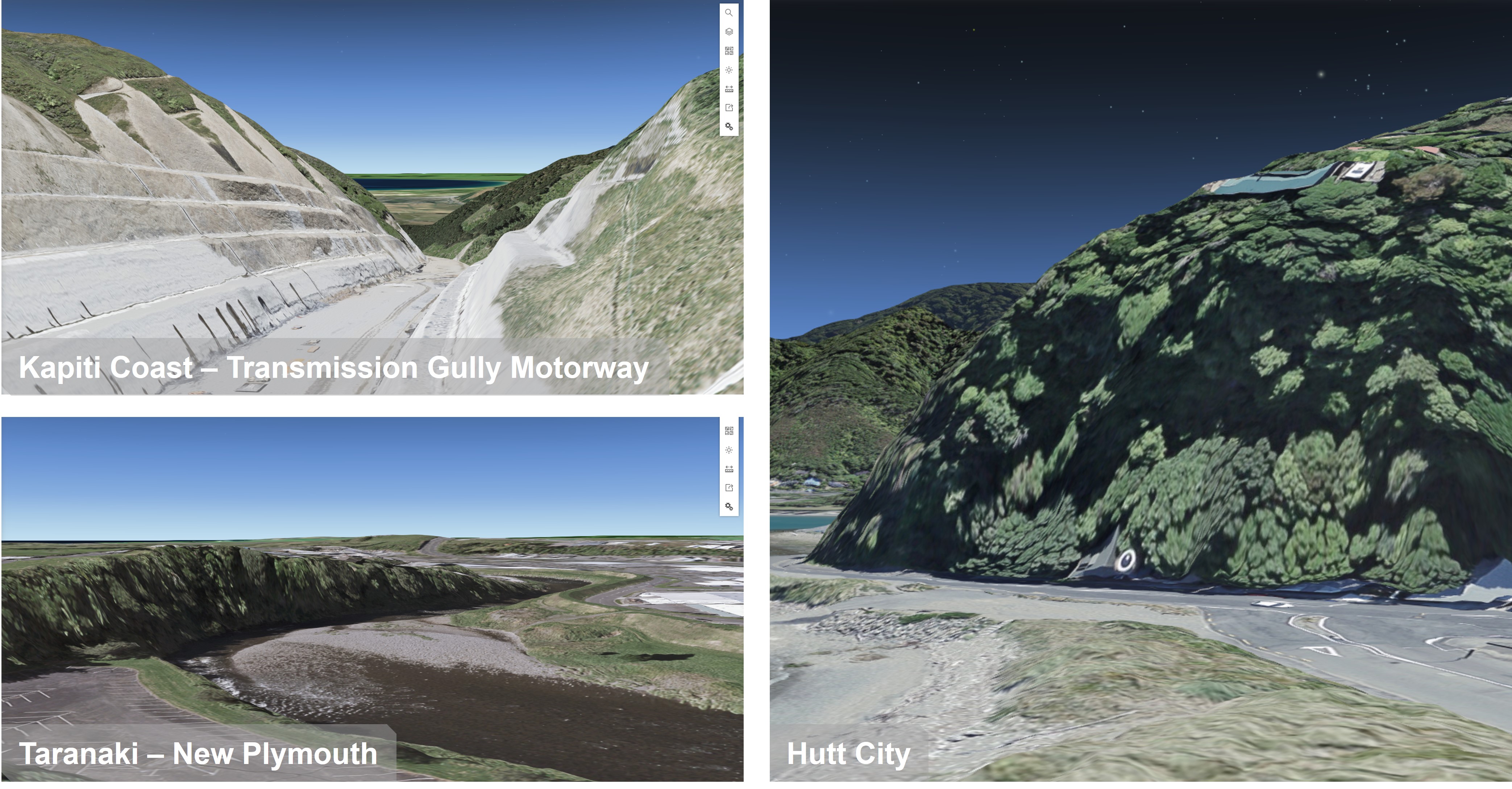 A full overview, of the more than 50 datasets that are in the NZ Elevation layer and the NZ Hillshade layer, can be viewed by using the NZ Elevation Metadata layer.
New Zealand elevation data in Esri's World layers
The Terrain Dynamic Image service from Esri also includes the New Zealand elevation data. All the datasets will find its way to this layer as well as to Esri's other derived layers like the Terrain 3D (Esri Elevation layer) and the various Hillshades all in Web Mercator. It can take a few months before the datasets make into Esri's layer, due to their release cycle. A good read on the latest update on Esri's elevation layers can be found here.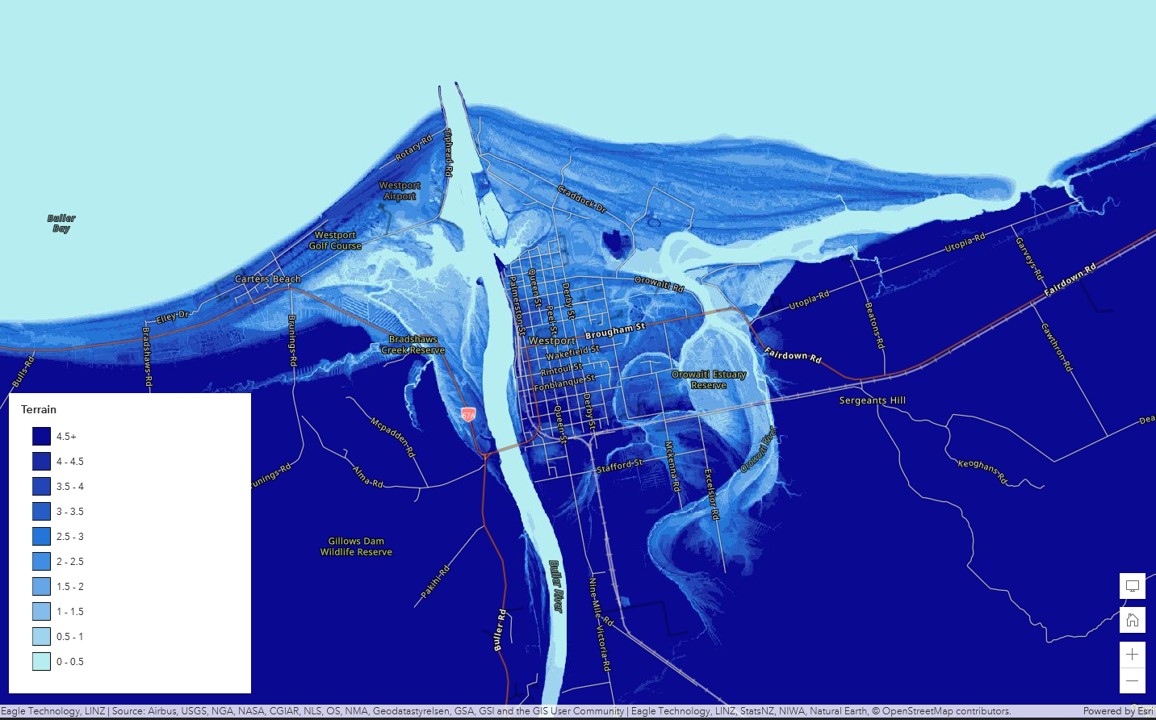 For any questions on these layers or other Living Atlas content, please reach out to us at livingatlas@eagle.co.nz.
View all blog posts