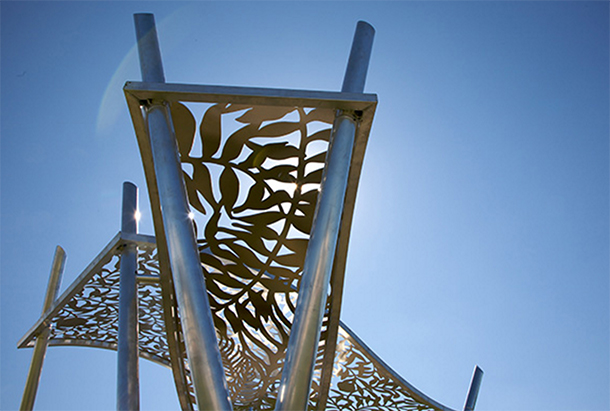 Higher productivity, happier staff at Whangarei District Council
Customer Quote:
"I would have no hesitation what-so-ever recommending EagleCare for any Council that wants to outsource their IT service desk operations. They are thoroughly professional, understand the technology and are responsive to our needs."
Jo Wheat-Connelly, Information Services Manager, Whangarei District Council
 
Immediate response, improved first-call resolution and increased visibility across the organisation, all within an ITIL framework, are just a few of the benefits from Eagle Technology's EagleCare Service Desk solution
Productivity and staff satisfaction have increased significantly at Whangarei District Council as a result of their implementation of the EagleCare Service Desk. "Before we contracted Eagle Technology to manage our IT service desk on our behalf," says Jo Wheat-Connelly, Information Services Manager at WDC, "staff experienced long call waiting times. And once the phone was picked up, call resolution at the Service Desk was variable. With an excess of 450 calls a month, that's a lot of unproductive - not to mention frustrating - time lost. Now, with EagleCare, service desk calls are answered within seconds and at least 20% of those calls are resolved by the EagleCare team within minutes. It's a huge improvement."
Changing requirements
WDC has long been a proponent of outsourcing selected activities as a cost-effective strategy. But as Council evolved and their IT requirements changed, the incumbent service desk contractor's performance couldn't keep up. "The tipping point came when staff became so dubious about calling the service desk that they bypassed it altogether," explains Wheat-Connelly. "We were in a situation where staff would call our IT team directly to take care of basic requests. Clearly, this was unacceptable. As our existing service contract was set to end, we made the decision to test the market for a more responsive service."
ITIL focus
"When we issued the RFP for a service desk contractor we had a set of very specific requirements. In addition to reducing the time frame for calls to be answered, we wanted to upgrade the service desk from being simply a receptionist service to one with the technical skills to resolve common issues immediately. We wanted more visibility…for instance we had no way of tracking how many calls were abandoned and reporting was almost non-existent. And, as we had adopted the Information Technology Infrastructure Library (ITIL) framework for IT service management (ITSM), we wanted a partner that understood how ITIL worked."
Local Council experience
Whangarei is the third Local Council in New Zealand to contract the EagleCare Service Desk. "Eagle Technology has a local government mind-set," notes Wheat-Connelly, "so their proposal fit quite nicely with our requirements. We liked the fact that their team were all highly professional and would have the technical skills to resolve common calls on the spot. And, from an economic point of view, the EagleCare Service Desk was an almost cost neutral option for WDC. So selecting EagleCare was an easy decision."
Personal relationships
"We spent about three months setting up the service," says David Hoogenboom, Account Manager, Enterprise Solutions at Eagle Technology. "We employ CA's Service Desk Manager, along with Microsoft Active Directory, as a foundation and built from there. We placed our service desk team on site for a series of in-depth workshops to create the personal relationships that are so important for an initiative such as this. Plus WDC sent some of their IT team to our facility in Auckland so they would have a better idea of our operation. As a result, our EagleCare team knows exactly who to contact to follow-up on level two and level three requests."
Since implementation, user complaints about service desk performance have virtually disappeared. "What was once a sore point has now become a non-issue," continues Wheat-Connelly. "In fact, the team at Eagle have been proactive in helping us pinpoint specific issues in training and procedures that were the root causes of some of our service calls in the first place. And they have made a major effort in designing a series of reports that show exactly what is going on with our IT services…this has been a huge help as we plan for future projects and means we can adapt our service offerings to suit."
Fast responses
One example of Eagle's service is the implementation of recorded messages if a critical or major fault has been detected. "We had asked for something like this for years from our earlier contractor," says Wheat-Connelly, "but it seemed to have fallen into the 'too-hard' basket. Eagle added this capability as soon as we asked. Now staff are informed immediately, without even having to talk to anyone, what the fault is and the expected resolution timeframe. Eagle's responsiveness is quite refreshing."
Seamless interactions
"I would have no hesitation what-so-ever recommending EagleCare for any Council that wants to outsource their IT service desk operations," says Wheat-Connelly. "They are thoroughly professional, understand the technology and are responsive to our needs. Plus they understand how local councils operate…indeed they are virtually an extension of our IT team here at WDC. They speak our language, know our people and look for ways to improve performance. And, as with any service, the more we interact the better it gets. EagleCare has been a cost-effective addition to Council operations and is proving to be a superb partnership."
The Business Challenge
350 staff and contractors at Whangarei District Council rely on IT services to do their jobs. If and when they need assistance, they want a fast, professional response. Until recently, WDC's outsourced service desk contractor wasn't able to deliver the immediate support required. As a result, WDC staff had lengthy wait times for their calls to be answered, first-level problems weren't being resolved as well as they could be and staff were by-passing the service desk altogether, causing scheduling problems for WDC's in-house tech support team. WDC needed to make a change.
The Solution
Eagle Technology's EagleCare Service Desk has provided the level of support that WDC requires. With five dedicated EagleCare service desk staff available daily from 7am to 6pm, WDC staff are assured of an immediate response and, often, resolution within minutes. EagleCare, created within an ITIL framework and based on CA's Service Desk Manager, includes extensive reporting capabilities and provides for total visibility for IT service issues across the organisation. WDC's expenditure for EagleCare is roughly equivalent to what they were paying before and the productivity gains has made EagleCare an extremely cost-effective initiative for WDC.
Business Benefits
Enhanced staff productivity, reduced call waiting times
Increase in immediate issue resolution without involving WDC's in-house IT support staff
Significant improvement in user satisfaction
No additional hardware / software overheads
Increased visibility into IT service management across the organisation
Solution Components
Eagle Technology's EagleCare Service Desk
CA's Service Desk Manager 12.7
Microsoft Windows Server and Active Directory