Planet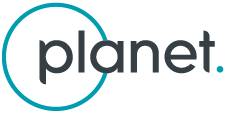 PLANET'S MISSION
To image the whole world every day, making change visible, accessible, and actionable.
Integration with ArcGIS Pro
Esri is the global leader in GIS technology, mapping, and spatial analytics software. You can now directly buy Planet imagery from Eagle Technology, and unlock the power of frequent high-resolution satellite imagery in your GIS workflows. 
Planet directly integrates with ArcGIS Pro, so you can combine Planet imagery with the most authoritative GIS content and analysis platform.